Fanatec Clubsport Handbrake V1.5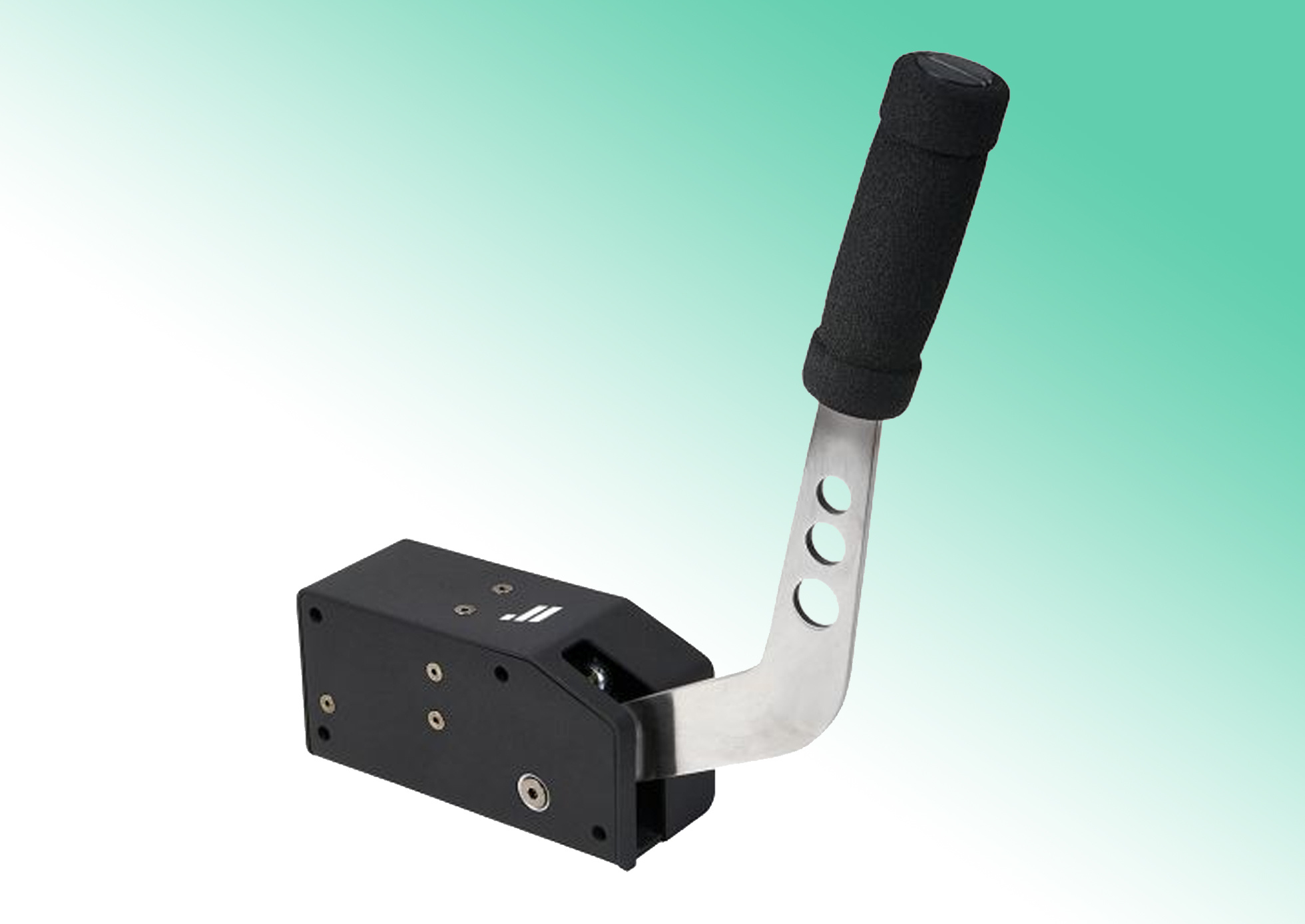 Advantages & Disadvantages
✅ Build quality is top-notch, as usual
✅ Feeling is present and, above all, progressive
✅ Several mounting options
❌ Price
ㅤ
Preparing a sim-racing setup can be difficult, especially for people who want to get started in this gaming mode. Novices will tell you to get a steering wheel + pedals + shifter combo, but true sim-racing fans will tell you that you've forgotten a crucial element in your setup: the handbrake.
There's no denying that if you want realism in sim-racing games, you must put in the effort. And if you use a button on the steering wheel as a handbrake, you might as well play with a joystick, and that's that.
Over the past few years, I've noticed that more and more sim-racing enthusiasts prefer to invest in a complete setup with steering wheel, pedals, shifter, and racing handbrake. The brand Fanatec is a leader in this field of peripherals, and more specifically, with the ClubSport.
I tried the handbrake ClubSport Handbrake V1.5 several times, and I thought it would be nice to share my impressions and feelings about this product.
Main features and technical specifications of the Fanatec ClubSport Handbrake V1.5
Dimensions : 48.5 x 18 x 12.5 cm
Metal construction
Weight: 2.4 kg
Aluminum handle
Soft, non-slip foam for a secure grip
Compatible with PC, Xbox One/ Series, PlayStation 4 and 5
Features
One of the strengths of the Clubsport Handbrake v1.5 is that it uses a potentiometer to measure braking power or force precisely. The data is then transmitted by sensors similar to those which give this handbrake a natural driving feel.
This makes the difference between the Clubsport Handbrake v1.5 and other models available on the market that use digital sensors because the latter have no signal modulation. This means you're either entirely on the handbrake or it's not applied. Using a handbrake with digital sensors is the equivalent of a button: as soon as you pull back on the stick, it's on full blast.
Custom mounting
The second highlight of the Clubsport Handbrake v1.5 is its modularity of assembly and the fact that it's convenient to use. This handbrake from Fanatec fits easily into your setup (preferably right next to the gearshift), and the handle's inclination can be adjusted to suit your tastes. This allows it to be placed horizontally, above a table/setup, or vertically, on the edge of the table, depending on your preferences. I prefer to have it suspended (vertical) and the gearshift for a quick grip, like rally drivers.
In a racing car, everything is designed to minimize driver fatigue as much as possible, and that's why you'll never find a racing driver stretching his arm to shift gears, pull on the brake, and so on. All the essential driving elements are close to the driver, and that's why the setup I use is geared towards this.
What I also like about the products Fanatec is that they are designed to work perfectly with each other. The full range of peripherals Clubsport fit together, especially the Shifter SQ V1.5, which can be directly attached to the Handbrake v1.5 to form a single "unit." It's just perfect and convenient for enhancing immersion.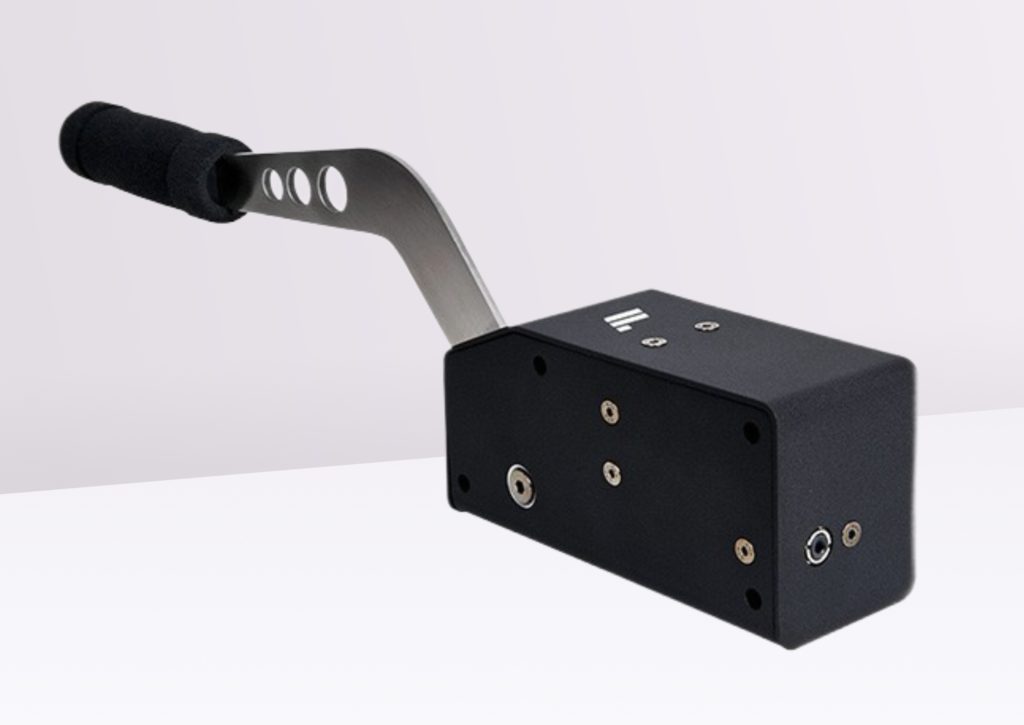 Artistry and finish
As mentioned above, the Clubsport Handbrake v1.5 is made entirely of metal, with an aluminum handle and a soft foam anti-slip pad. The artistry is just impeccable, worthy of a car manufacturer. The finish is perfect, and I can't find anything to say about it.
I like to inspect the products I use or test for any manufacturing defects, such as burrs on the metal or plastic. But on the handbrake, Clubsport Handbrake v1.5I found nothing. Absolutely nothing.
The quality is there, both in terms of artistry and design. If you take good care of this handbrake, I'm sure it will last a very long time, maybe even too long.
Sensations during play
This handbrake has excellent resistance for in-game sensations, making driving the most realistic, especially if you're a drift fan like me. Because let's face it: you're not going to buy this handbrake to play F1 22. You will use it to drift or take on rally stages at full throttle.
But all is not well with the Clubsport Handbrake v1.5. It's not a problem with the handbrake itself but rather the time it takes to adapt to its use.
I've tried many sim-racing handbrakes, and a good proportion of them used digital sensors (basically, like buttons). Having become accustomed to this mode of operation, it took me some time to adapt to the Clubsport Handbrake v1.5 and its highly accurate analog sensors.
Once the muscle memory had been trained, the sensations were incredible, especially the knowledge that you could fully control the braking power of the rear wheels.
Compatibility
The Clubsport Handbrake v1.5 is compatible with PC, Xbox One/Series S – X, PlayStation 4, and 5. Whether on consoles or PCs, fans of sim-racing will be delighted to see that this handbrake will work perfectly on their system.
As is customary with products from FanatecThis handbrake is 100% compatible and will work perfectly with other Fanatec peripherals, whether on console or PC. If you own a steering wheel Fanatec, connect the handbrake using the 3.5mm cable supplied in the box, and you're ready to go.
And if you've got another steering wheel brand, it's perfectly possible to connect the Clubsport Handbrake v1.5 with a USB cable. However, this will only work on PCs. On consoles, it's essential to have the same peripherals. Fanatec.
Another point I'd like to address is the compatibility of games with analog sensors. On the PC, there's no problem. Everything works fine. On consoles, however, it's a different story. Some games support analog handbrakes, and others do not. For more information, please visit the page to find out which matches are compatible with the Clubsport Handbrake v1.5 on the console.
Value for money
So, for the Price, it's not cheap. It costs €130 to buy the Fanatec Clubsport Handbrake v1.5, almost double that of other models on the market.
This may seem excessive for a product that some people consider an accessory, but true sim-racing fans will recognize the value of this handbrake from Fanatec.
The product is well-finished, works ideally, and the metal construction ensures a long service life. All in all, it is an excellent quality product.
The bill is bound to be hefty for console fans, as they'll have to buy the entire product range Fanatec (steering wheel, pedals, shifter) for this handbrake to work with.
At this Price, you're sure to get a quality product with little competition on the market, except perhaps other models from Fanatec.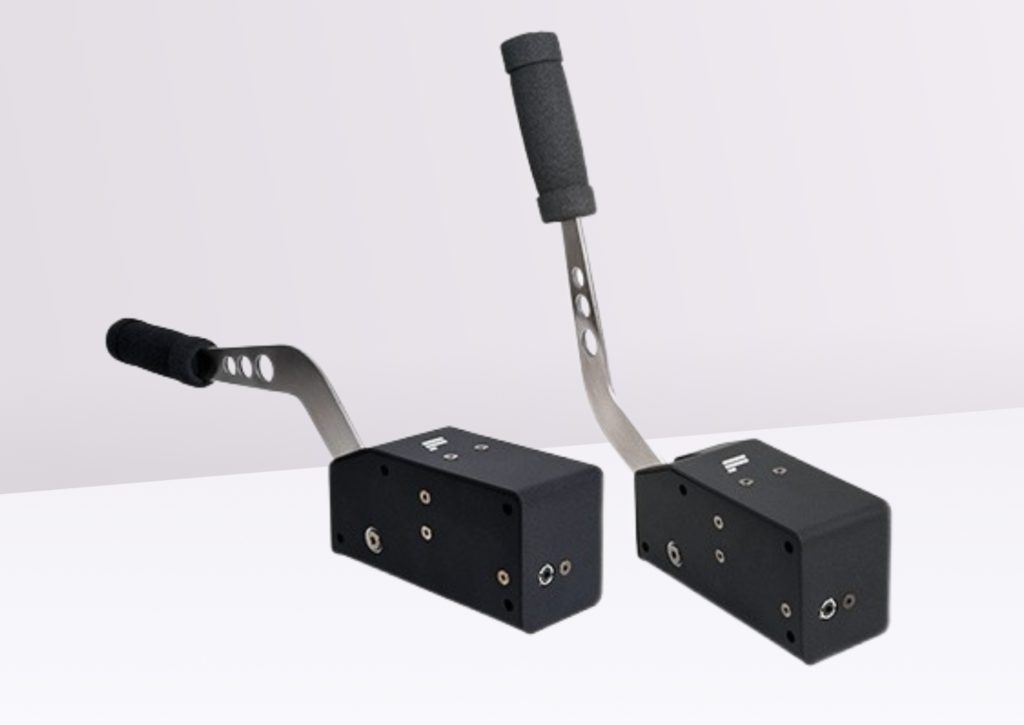 My verdict
For me, a big drift fan, this handbrake is a must-have in my sim-racing setup. Those looking for a truly immersive experience in handbrake-based games will appreciate the features and the build quality from Fanatec Clubsport Handbrake v1.5.
Few brands offer analog sensors on their handbrake, and Fanatec is one of the market leaders.
Although the Price may put many people off, the Clubsport Handbrake v1.5 will find takers who put realism and immersion first. This was the case for me, and I imagine it will be for you too.
Similar articles